Keine Kükenabfälle in der Kükenbrüterei sign now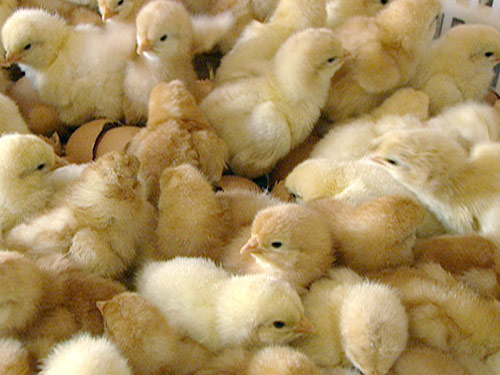 Sehr geehrte Frau Aigner,

Sehr geehrter Herr Altmaier,

seit geraumer Zeit protestieren Tierschützer aus den unterschiedlichsten Organisationen gegen das massenhafte Töten von männlichen Küken in der Aufzucht von Legehennen. Dabei stütze ich mich insbesondere auf Informationen aus den Medien. Trotz Verboten im Tierschutzgesetz kommt es tagtäglich dazu, dass männliche Küken sofort nach dem Schlüpfen aussortiert werden. Diese Küken gelangen aus so genannten Kostengründen unmittelbar und unbetäubt in eine Heckselanlage oder werden mehrfach vergast bis der Tod eintritt. Allein schon der Vorgang des Vergasens mutet aus ethischer Sicht traurig an. Es erinnert doch zu sehr an die deutsche Geschichte. Ein Beispiel für den Vorgang der Betriebe zeigt dieser Beitrag des ZDF: http://www.youtube.com/watch?v=NZHJr6-vRKY. Es wird verdeutlicht, dass es sich rein um den Profit handelt und nicht konkret um die Gewinnung von Lebensmitteln. Ob nun für die Aufzucht von Legehennen oder Masthühnern, die geschlüpften Küken sind zunächst lebendige Wesen. Auch die Kükenaufzucht unterliegt dem Tierschutzgesetz. Denn hierbei handelt es sich um schmerzempfindliche und fühlende Lebewesen. Ich fordere Sie auf, dafür zu sorgen, dass in deutschen Kükenbrütereien nicht mehr der Profit ein Grund für das massenhafte und sinnlose Töten von Küken sein darf.

Mit freundlichen Grüßen,
Sign The Petition
Shoutbox
Who signed this petition saw these petitions too:
Donate
Help keep Petition Online - New Zealand free!
Please consider making a small donation today. This will allow us to keep Keine Kükenabfälle in der Kükenbrüterei alive and available to a wide audience.
One-time donation

Every cent you give goes toward maintaining the website and the petitions. Even a small contributions helps!
Support the Cause
Latest Signatures
Information
Ste FanieBy:
LebensmittelIn:
Petition target:
peter.altmaier@bundestag.de, ilse.aigner@bundestag.de

Petition community:
Stefanie Pölzl, Pölzl Marketing Consulting

Tags
No tags
Share
Invite friends from your address book
Embed Codes
Widgets
Follow @petitionnz